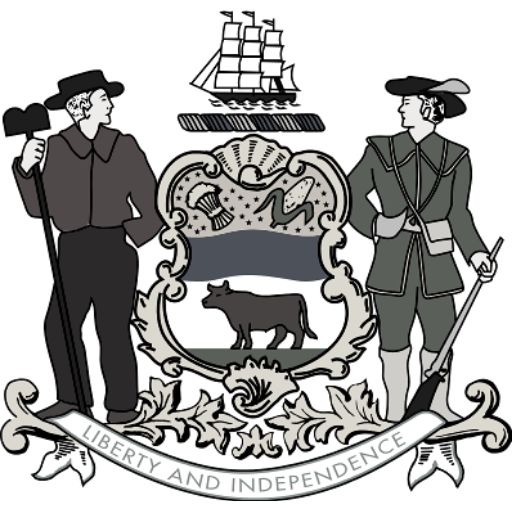 Evening Journal and Every Evening Consolidated Jan. 2, 1923
WILMINGTON, DELAWARE, TUESDAY, DECEMBER 5, 1933
Click ENTER to proceed into the Wilmington Whiskey Club Speakeasy – the real easy way…. 
OR – Grab a drink and join the search for the hidden backdoor entrance somewhere below… Cheers!
HAVE A DRINK!
PROHIBITION ENDS TONIGHT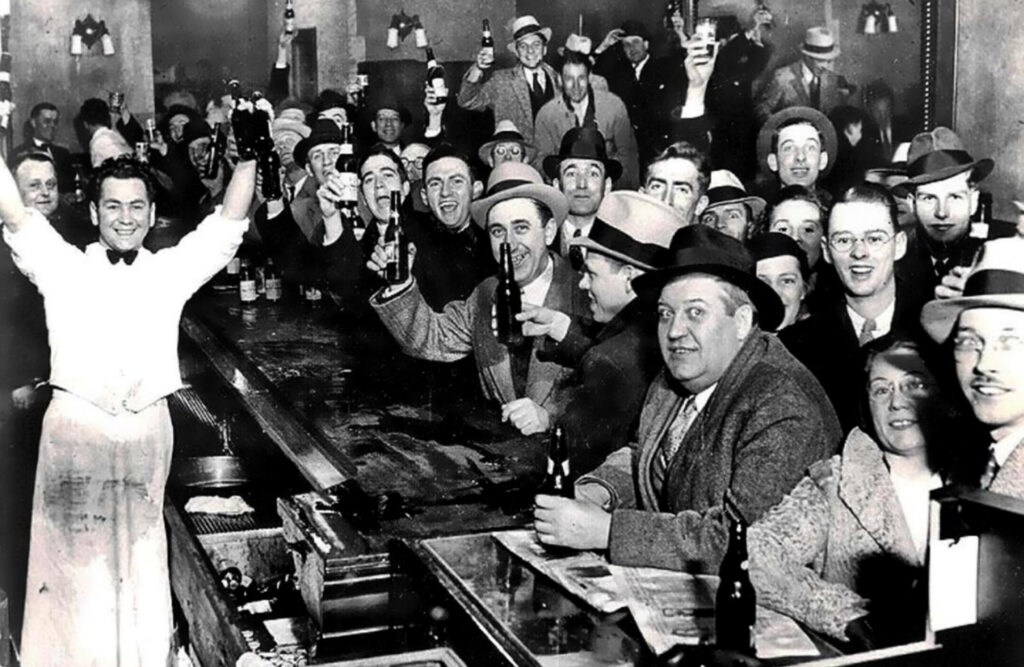 WHISKEY IMPROVES LOCAL DATING SCENE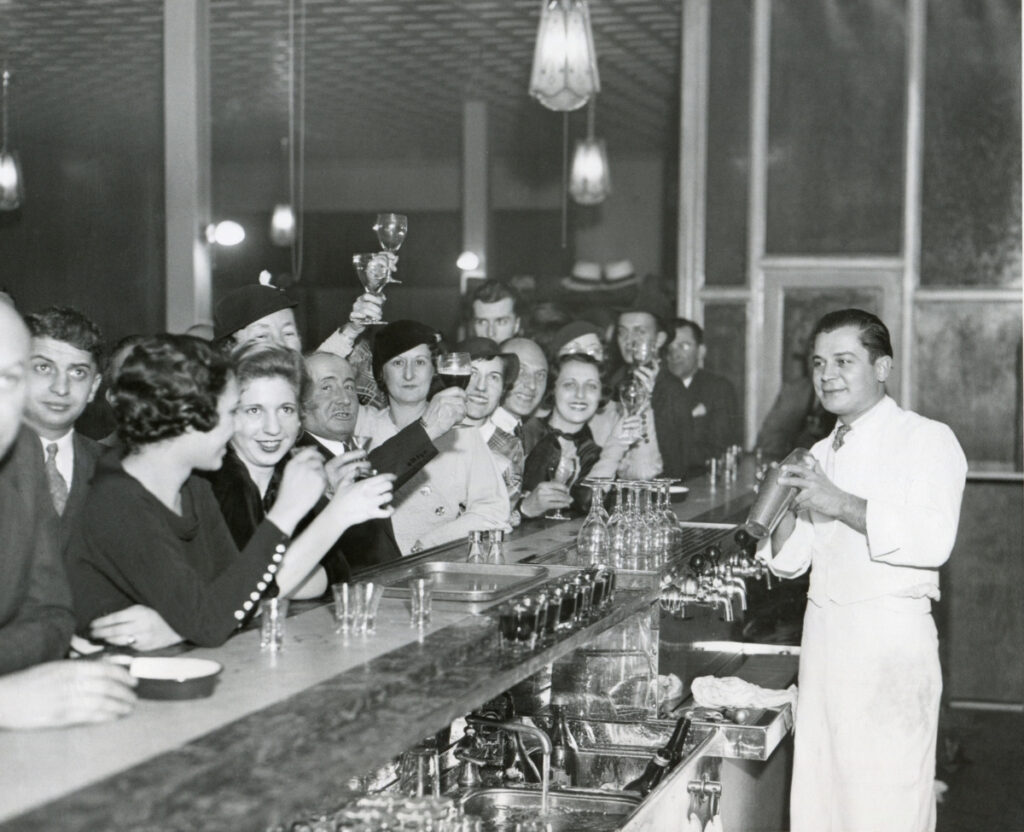 Longtime single Johnny Tullamore credits the repeal of prohibition with the end of his own dry spell in the dating arena. Discovering to his surprise that women like alcohol, too, Fred said he decided to just take a chance and talk to some about his love of bartending and whiskey.
Asked what he'd say to other singles, Fred said, "Liquor won't solve all your problems, but it's worth a shot!"
Wilmington officials revealed today that five crates of ancient Whiskey have been recovered intact from a colonial-era time capsule beneath Market Street. While most of the bottles aged perfectly and will be put on public display before being ceremonially consumed, three of the two hundred year-old bottles of Johnny Walker were found to be broken. Still, officials weren't concerned, claiming the bottles (at least) could be restored, "with the application of some Scotch Tape".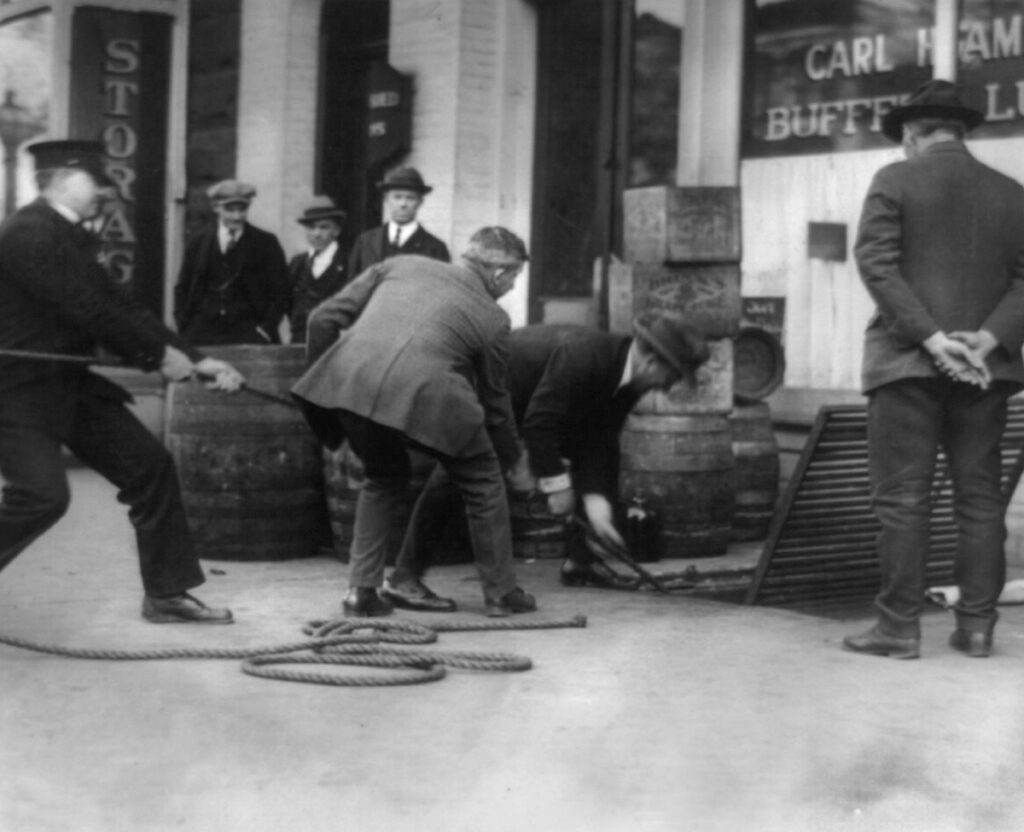 PHARMACISTS DISCLOSE HEALTH BENEFITS OF WHISKEY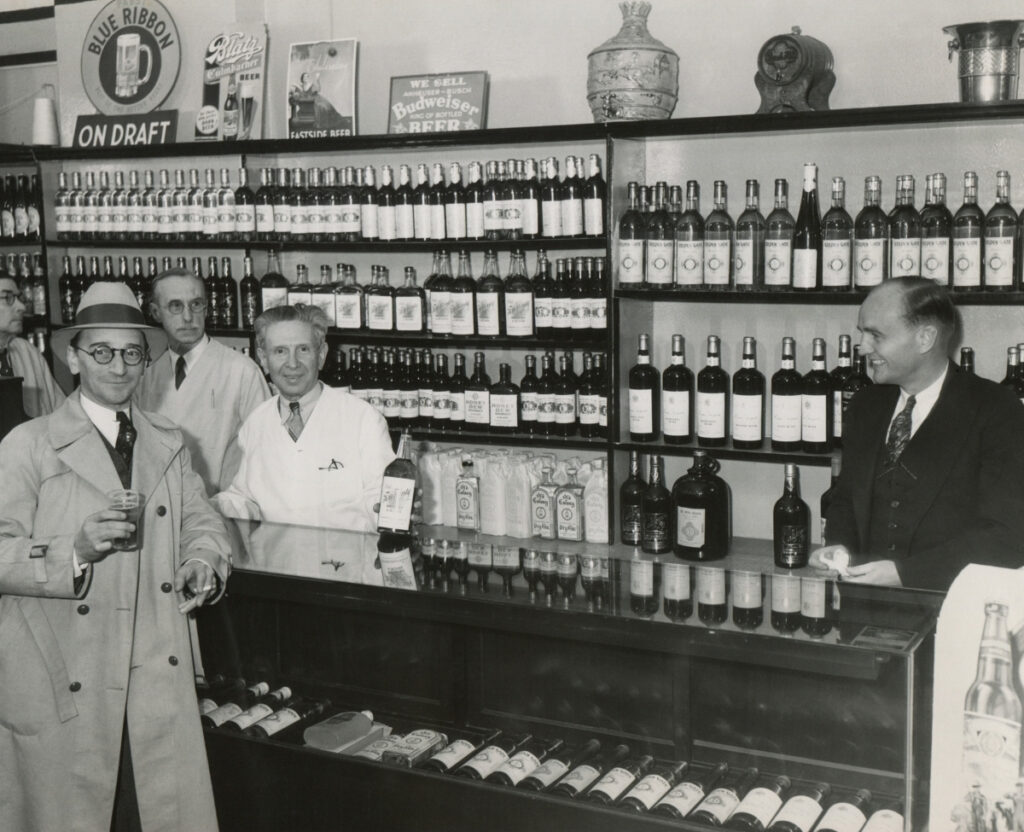 Despite being prescribed throughout Prohibition to treat pneumonia, high blood pressure, and tuberculosis, many critics alleged these claims were invented. But local pharmacist Jim Woodford revealed that studies go back as far as 16th century Scotland that show moderate consumption of whiskey promotes heart health, lowers cholesterol, and can reduce bodily inflamation.
"WE WANT BEER" PARADE RETURNS!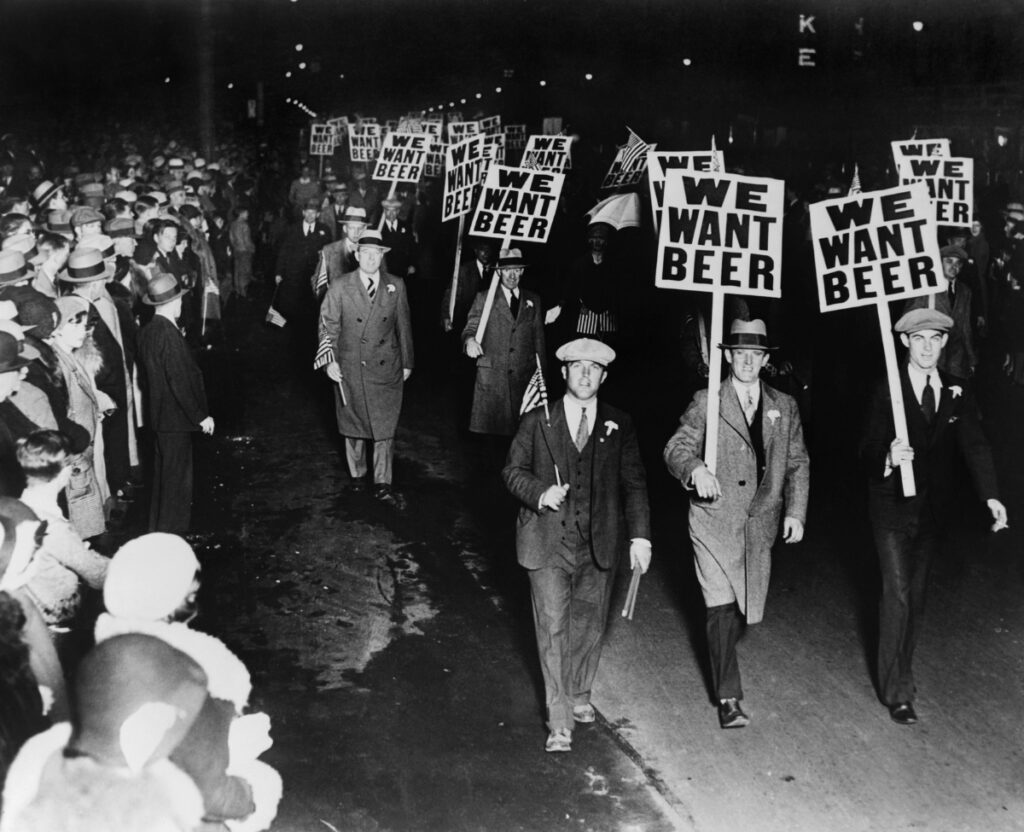 With the end of Prohibition, the historic "We Want Beer" parade returns this weekend to Wilmington! While many claim the iconic, yearly parade continued during Prohibition in a clandestine, underground fashion, this weekend's parade to honor the desire for beer will be the first public event since the disastrous 1920 parade, when local officials organized what was supposed to be a humorous competing parade with signs indicating "Well You Can't Have It, Anymore." The miscalculation confused many in the city about what they couldn't have anymore, causing a public panic and a run on toilet paper.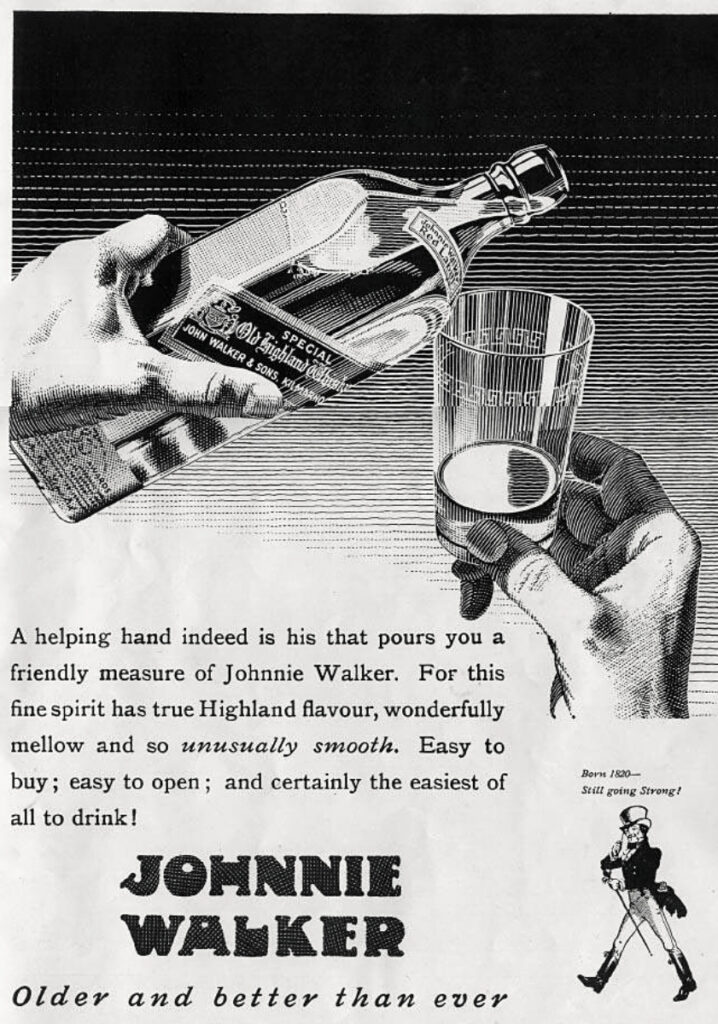 LOBSTER CLUB BACK IN PUBLIC EYE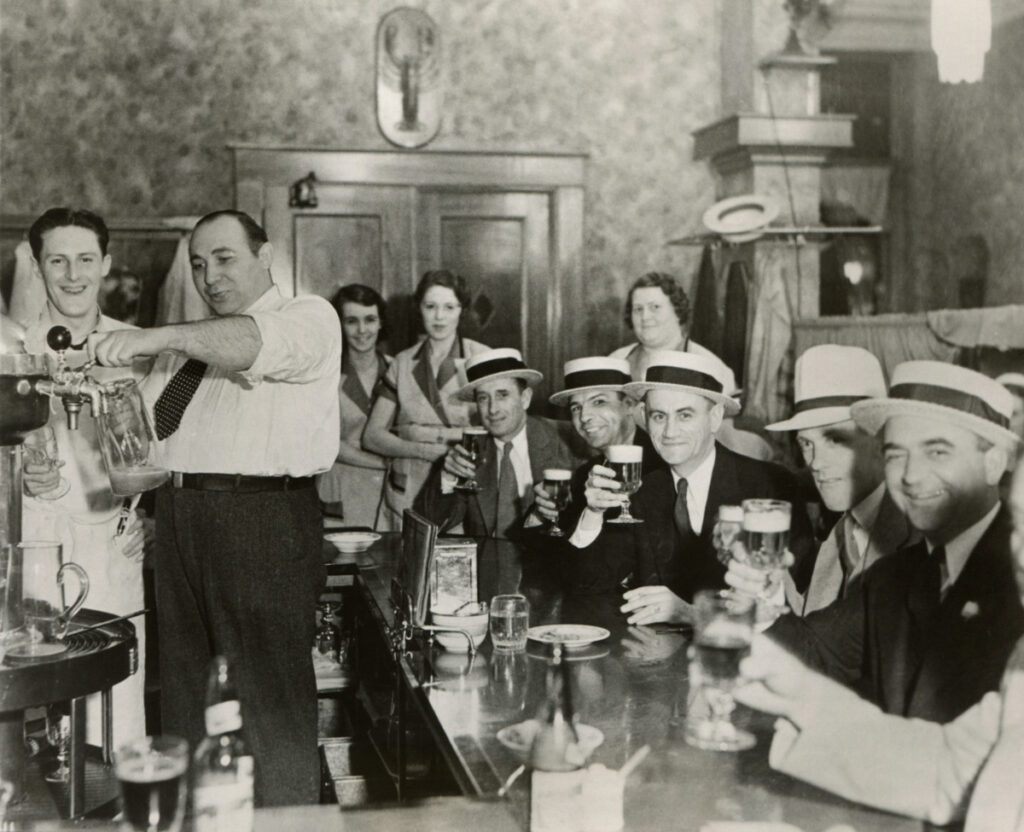 Part fraternity, part secret society, the notorious Lobster Club is back in the public eye once again, this time for making unabashed claims that whiskey is superior to vodka, rum, and tequila.
No immediate information was forthcoming about whiskey's status vs. gin, but already supporters are rallying to all sides for what is shaping up to be a spirited debate!